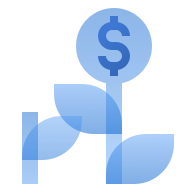 Start Selling Fast. Grow with Ease.
Zero Up-Front Costs to Get Started
Eliminate the need to purchase or install any software or hardware.
Start selling backup services in a matter of hours.
We Speak Your Language
Target any market with backup software and management consoles available in 18 languages.
Access multilingual, 24x7x365 support for partners via chat, phone and email.
Seamless Scalability
Grow your customer base with a true multi-tier, multi-tenant, cloud architecture.
Meet the dynamic needs of your customers with a 100 percent pay-per-use licensing model.